BOOST SALES WITH QR ACTIVATIONS
We use QR codes to boost sales. But that's only the beginning! Our campaigns also generate valuable data & insights which connect online and offline marketing campaigns. After scanning the QR code on POS, OOH or online, the consumer can play a game on their mobile device, win prizes, without installing any apps. The fun factor will ensure a positive brand experience for the consumer!
Touchscreen Marketing is a full service agency delivering concept, design, development, data and project management end to end. We deliver amazing projects at scale!
LET CLIENTS TALK
Marc van Venrooij, Head of Digital Marketing & Innovation Coca-Cola European Partners:
Coca-Cola works with Touchscreen Marketing to develop innovative ways to reach consumers in an impactful way. The QR code is a great example how we do this. It gives new possibilities in brand activation and connecting with consumers, also in the physical world.
WHY IS QR SO HOT IN MARKETING?
Average sales uplift 20%
Very scalable over + 1.000 locations (POS, OOH, Online)
Rich mobile experience for the user
Digital measurement possibilities (include pixels)
Strong combination with Social Media campaigns
Insights about players (socio-demographics)
Possibility to optimise during campaign period
CAMPAIGN EXAMPLE - HISTOR
Histor is launching a new paint in the Dutch market. Normally they would use one way communication in DIY stores and do an activations in store. Due to Covid limitations they had to rethink their approach. Together with Young Perfect Brand & Shopper Activatiebureau we suggested a QR campaign where customers are asked to scan a QR code on the POS materials, but also online, let them interact with the brand using a painting game, and making a chance to win a free bucket of paint. On the back we are collecting data from the QR activation and connecting it to their social media activities to get massive reach, game play and sales uplift.
of people regular scan QR codes
did not intend to buy the product for playing the game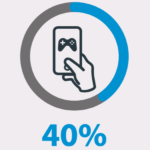 of mobile usage is spent playing games
OUR GAMES WORK CROSS DEVICE
All our games can be played cross device, which make them ideal to use in multichannel campaigns. Consumers can be activated through social media channels where the customer journey can start. Depending on campaign objectives we develop the content and game mechanic. Once we have the game running, we optimise the game based on specific objectives. This optimisation process might vary per device.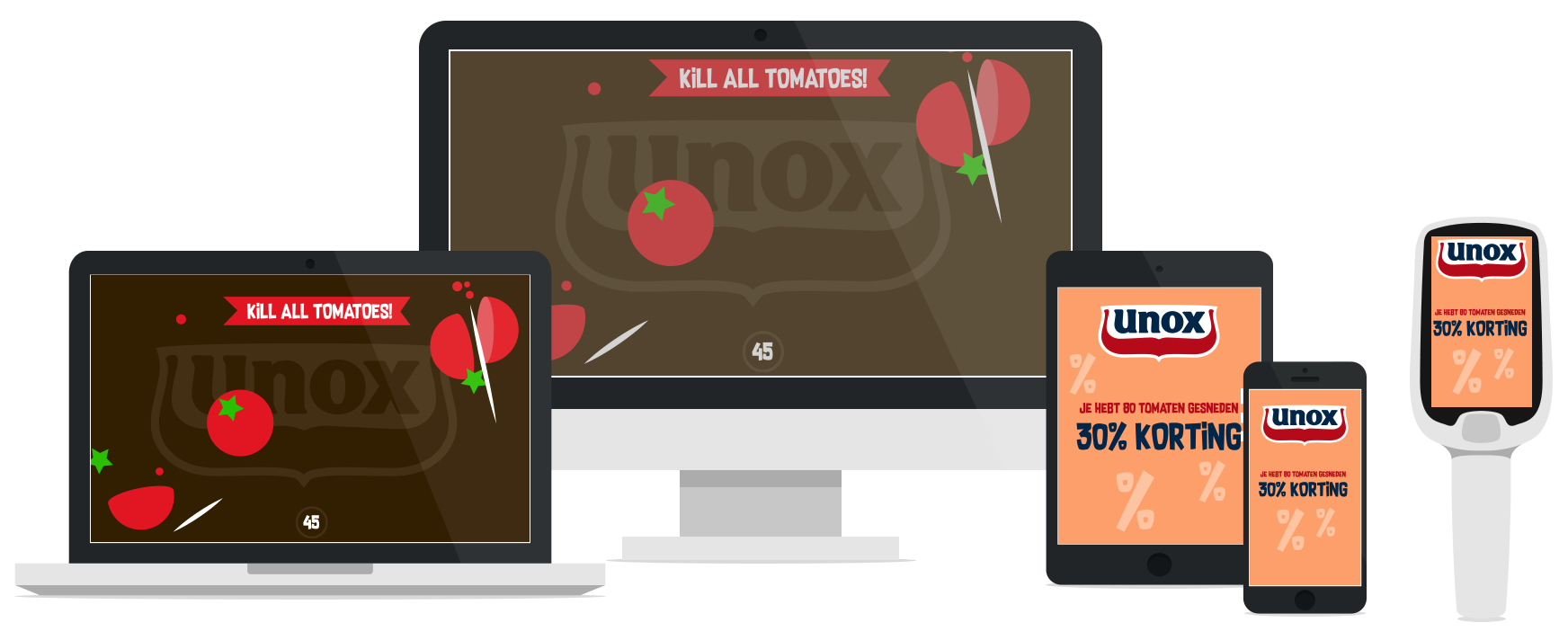 WE ARE PROUD OF THE WORK WE DO FOR CLIENTS
In the past 3 years we have worked for many great brands who stepped into the world of gamification. Below some examples. We develop games based on specific campaign briefings. It is our job to make your brand shine and your customers very happy!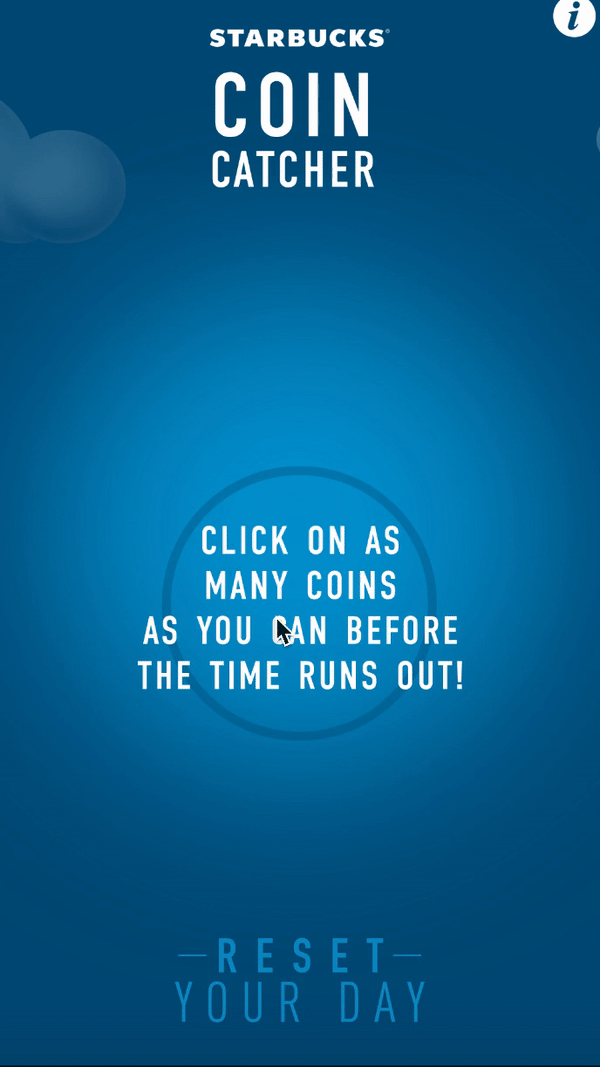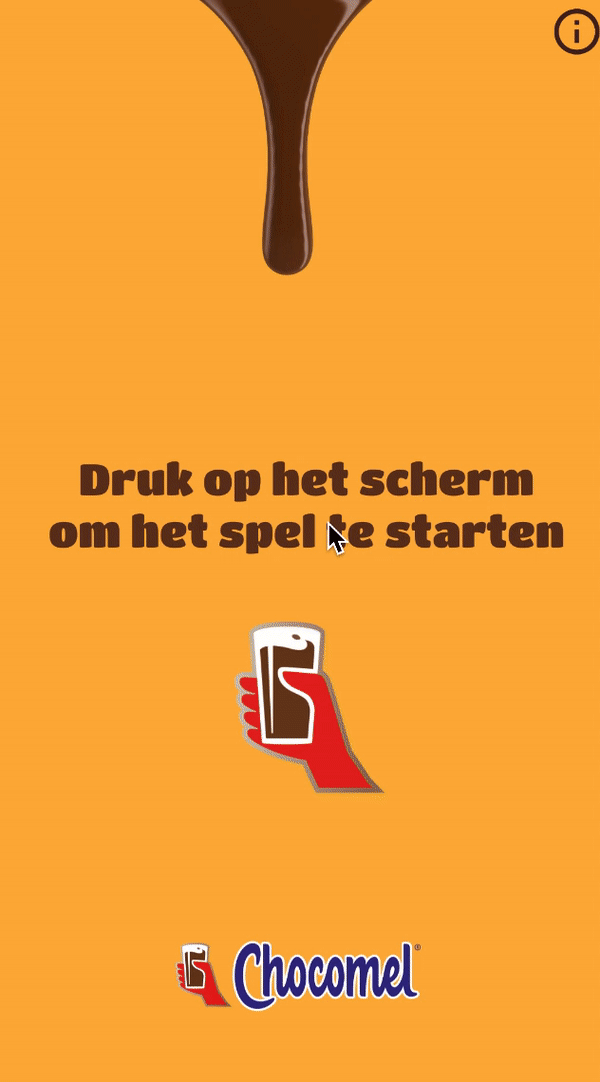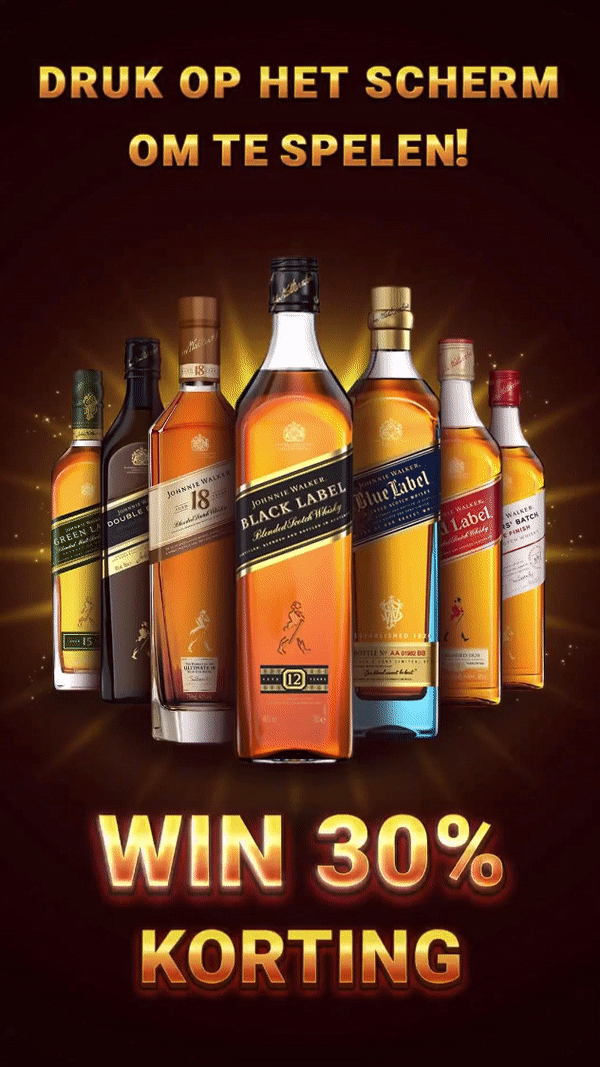 WHAT WE LEARN FROM DATA & INSIGHTS
Delivering powerful campaigns
In addition to the personal data we collect from the campaigns we run, we can learn a lot more from the overall campaign data. For example, if we add a Facebook pixel to the game, we also know socio-demographic data of the players after the campaign and we are able to retarget the players cross platform. Touchscreen Marketing works closely with your marketing teams to get the maximum out of the campaign.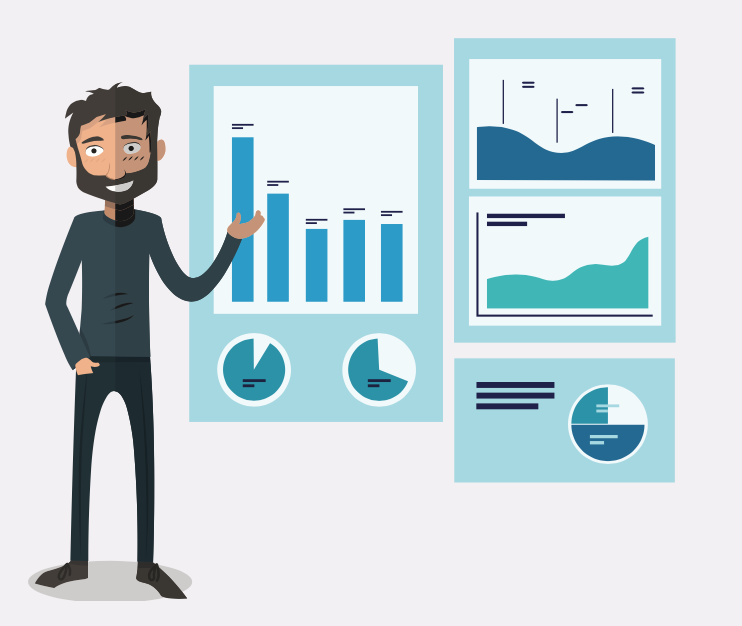 Emmaweg 2
3603 AM Maarssen, Netherlands
General: info@touchscreen-marketing.com
Tel: +31 (0)85 3033477
SCAN FOR CONTACT